A bit of history…
At T.H.E.Expo, VAC featured the new VAC Auricle Musicbloc mono amplifiers, which SoundStage! has designated a "Show Stopper", and which EnjoyTheMusic called "rock solid". They're fabulous amps, superb sound, elegant and compact, at $4,990 the pair. Also demonstrated were the VAC Phi Beta and Phi Kappa integrated amplifiers. The VAC Standard Preamplifier was also seen making good sounds at the Alexis Park.
Room 1204 is a Stand Out Room according to SoundStage!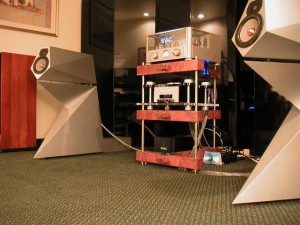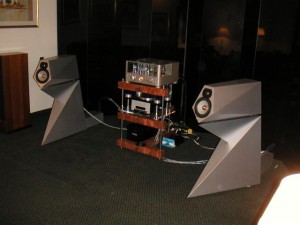 Here is are some snapshots of the VAC Phi Beta with the new Scientific Fidelity loudspeakers.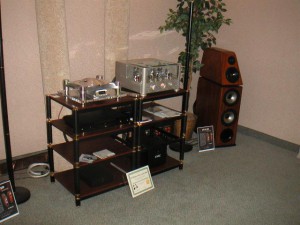 Here we see the VAC Phi Beta with Von Schweikert's new VR4-SR speakers – quite fabulous sound!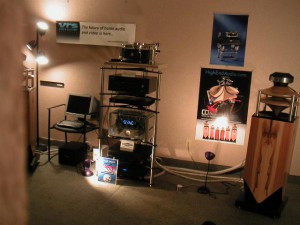 Here is the VAC Phi Kappa with the interesting Duvel onmidiectional horn speakers.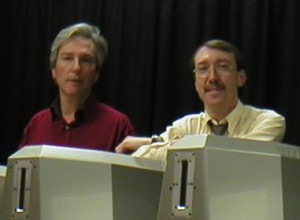 A tired duo after a long show: Albert Von Schweikert & Kevin Hayes take a break from packing to pose.
VAC technician Brent Meyer with a quarter million dollars worth of Von Schweikert's best! Dealer Jonathon Tinn (Chamber's Audio) is in the foreground.